Frech Provincial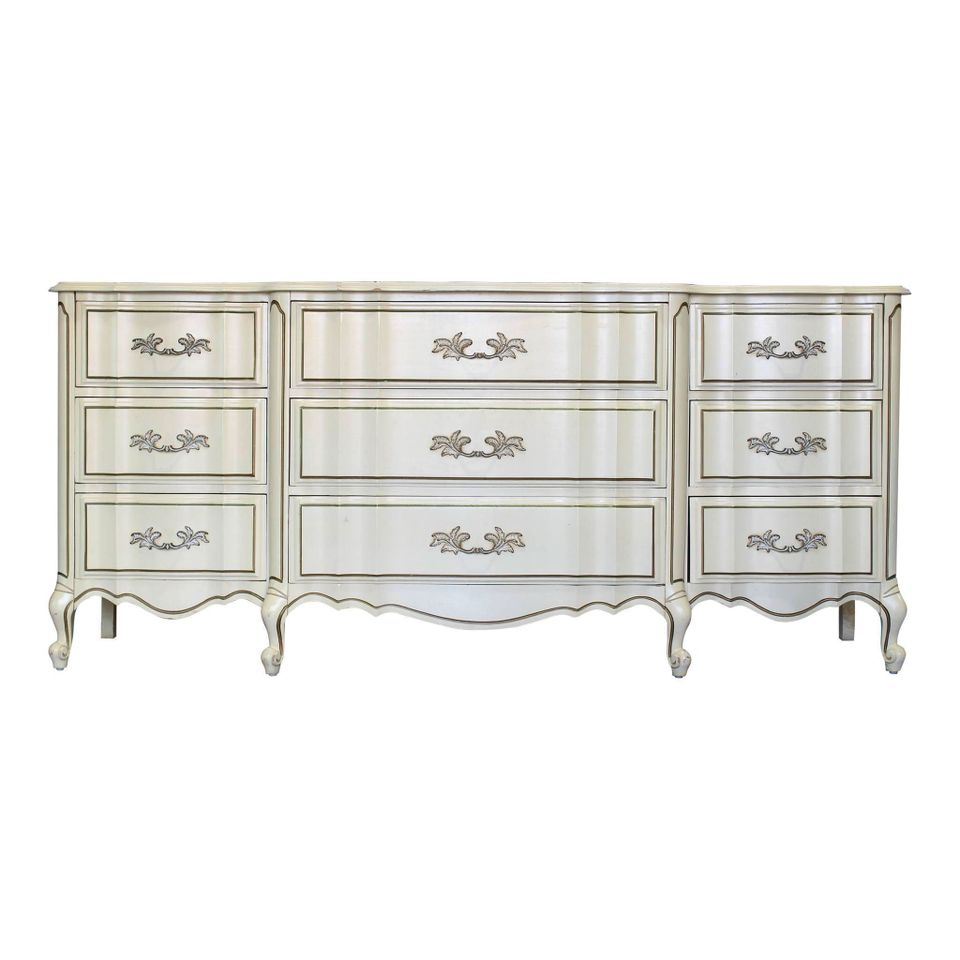 Is French Provincial Furniture valuable? Of late, this question has appeared on numerous sites for furniture and antiques. One theory is that the height of popularity of French Provincial first occurred in 1920 when soldiers returned from the war and wanted to craft the beautiful designs they were inspired by while overseas. The American rendition closely mirrors French Country. Many of these treasures are now being passed down to a new generation that has fond memories of their grandmother's feminine and romantic bedroom decor.

French Provincial originated in the provinces of France in the 1700s to 1800s. The furniture has an iconic design that is instantly recognizable for its sinuous curves, graceful serpentine drawers, cabriole legs, elegant brass hardware embellished with a foliage design, and neutral tones such as white, beige and cream, often with a generous application of gold trim.

To determine the value of a French Provincial bedroom set, look for these important clues: High end pieces will be constructed of a solid wood such as Cherry and Maple. The tops will often have marble or be of solid wood, the drawers will be dovetailed, and the hardware will be made of solid brass. (To test for brass, use a magnet. A magnet will not stick to brass.) Pieces made by the mid-market manufacturers may have a solid or pressed wood case and drawers, but the top usually has a pressed wood or laminate. The hardware is a mixed metal and not solid brass. At the low end market, plastic is present in the drawers, embellishments, and legs, and particle board for the case.

Look for the manufacturer's name. This is often located on the inside of a drawer or stamped on the back. (It may be on the back of the mirror.) High end manufacturers of French Provincial furniture include Drexel Home Furnishings, Henredon Home Furnishings, Thomasville, Century, Ethan Allen, Deutsch Brothers, Permacraft, and Widdicomb Home Furnishings (later purchased by Stickley) Permacraft and Widdicomb furniture was generally made of solid Cherry, while Ethan Allen used Birch and Maple. The value of a Drexel 9-drawer dresser is $600 to $2,100 while a Widdicomb Cherry 12-drawer dresser is $5,000 to $7,000.

Furniture made for the mid-market include Dixie, Broyhill, Stanley, and Basset. The value of a 9-drawer dresser in the mid-market brands is $1,200 to $2,900.
Finally, Sears & Roebuck and Montgomery Ward & Company produced French Provincial furniture for the low end market in the 1960s through 1980s. These dressers are often found for $150 to $180. These pieces were generally made with pressed wood, laminate tops, mixed metal hardware, and molded plastic legs. They make great projects for DIY refinishing.
"It takes a licking and keeps on ticking."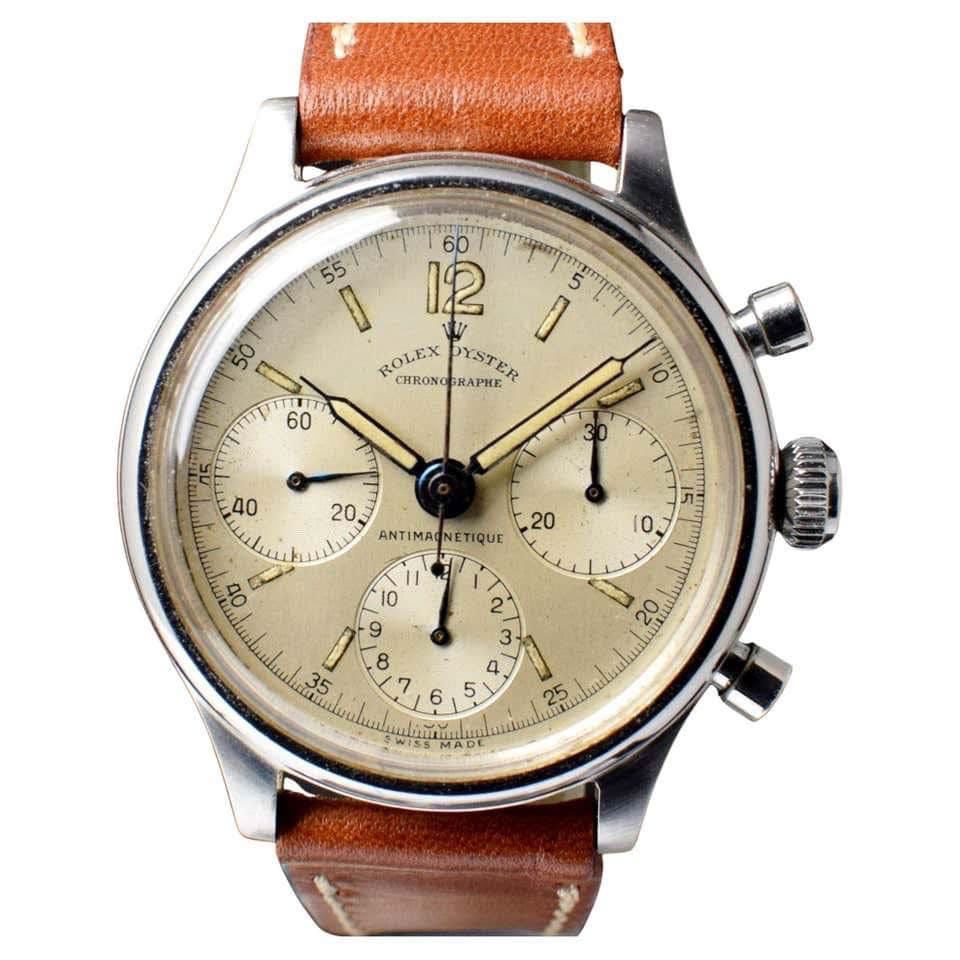 If you remember this iconic slogan, you might be a vintage watch enthusiast. The Timex brand was born in 1941 when Thomas Olsen purchased the Waterbury Clock Company and renamed it Timex. To increase demand for its watches, Timex produced a series of live "torture tests" narrated by John Cameron Swayze featuring high-divers, sky divers, dishwashers, jackhammers and more designed to demonstrate the product's durability and shock resistance. The campaign was wildly successful and by 1962, one of every three watches sold in the United States was a Timex.

That's why when perusing vintage shops or estate sales, you will frequently come across Timex watches. Although this clever marketing technique did a phenomenal job of selling the product, Timex never fully captured the hearts of vintage watch collectors and, with a few exceptions, a vintage Timex can be had for $100-$250.
In spite of the craze for high-tech smart watches, the demand for classic vintage timepieces has grown exponentially in recent years. According to a report by McKinsey and Company, the pre-owned watch market is set to become the industry's fastest growing segment, reaching $29 to $32 billion in sales by 2025. In this writer's personal opinion, there is nothing more satisfying than winding a Swiss movement watch with 21 jewels and tracking its graceful movements as it keeps perfect time. A carefully curated vintage watch collection is a financial investment much like an art or fine wine collection.

What should you look for in vintage watches? To be considered "vintage," a watch must be 25 to 30 years or older. Antique watches are at least 100 years old. The value of a watch is dependent upon its condition, rarity, and provenance or who owned it previously. Provenance has risen in importance as collectors crave the story the watch could tell if it could talk. Famous celebrities, high-profile politicians, war heroes, race car drivers, authors and even watches worn by people who accomplished a "first" are sold at a premium. The Wall Street Journal tells of a 1968 Omega Speedmaster that sold at auction for $667,800 because it was discovered to have been worn by author Ralph Ellison.

In consideration of condition, look for watches that have their original factory parts. That may mean the original dial will have some imperfections from aging, but it should not have been relumed (painted). Some dials may have tropicalization or a change in color due to sun exposure, but make sure it is not water damage. A dial may also be crazed or have small cracks in the lacquer, which does not detract from the value. It is okay if the crystal has some scratches, but a replacement crystal does not diminish the value. Look for a case that has not been overpolished to the point of changing the shape of the case or shaving off important brand marks. Oftentimes the bracelet or band has been replaced. For replacements, it is best if the bracelet matches the brand of the watch. An incorrect bracelet will detract from the value.

Finally, the most sought after vintage watch brands include Rolex, Omega, Cartier, Bulova, Tag Heuer, and Breitling.
Antique, Retro, Classic or Vintage? What's the difference?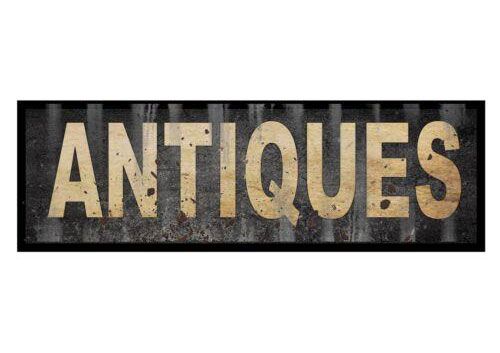 Browsing through antique and vintage stores and finding the perfect piece of furniture or collectible for your home is a lot of fun and it is what makes your home uniquely you. Today we are seeing a host of terms being used to describe items such as "antique," "retro," "classic" and, what seems to be a catchall when someone does not know the age, "vintage." Did you know there are industry guidelines for describing a piece of furniture, collectible, or decor item based on its age? Here's a quick and easy guideline to follow.

Antique? An item has to be 100 years old to be considered an antique. That means, a piece of furniture or an object such as a piece of pottery must have been made by 1922 or earlier to be considered an antique. So those iconic roaring 20s art deco pieces are now considered antiques.
Vintage? To be considered vintage, an item must be at least 50 years old. Some of us who were in high school in the 70s can pull out those old bell bottoms (today they are called flares) as they are officially "vintage" (and worth a lot of money, by the way). An item that was made between 1972 and 1922 is "vintage."

Retro? An item has to be at least 20 years old and not yet 40 to be considered "retro." An item that was made between 1982 and 2002 is "retro." Remember those funky glasses we all wore to Y2K parties the year we thought the internet and all our computers would crash at Midnight? Definitely retro. The term "vintage retro" is also used to describe items that are new, yet made to look like a specific era, such as replicas of bangle bracelets from the 80s.

Classic? This term has a different meanings. For the Antique Automobile Club of America, a car is considered "classic" if it is older than 25 years but not yet 45. For collectibles, "classic" is not necessarily tied to an age but a quality. If the item is considered of timeless quality, first in its class, or an outstanding example, it is referred to as "classic." A fine piece of literature such as Hamlet would be considered "classic."

Just as time marches on and we age, so do the collectibles we love. What is vintage today may be antique in a few years. Our advice? Buy what you love and make your home a reflection of your taste and style.
Mirror, mirror on the wall, are antique mirrors valuable at all?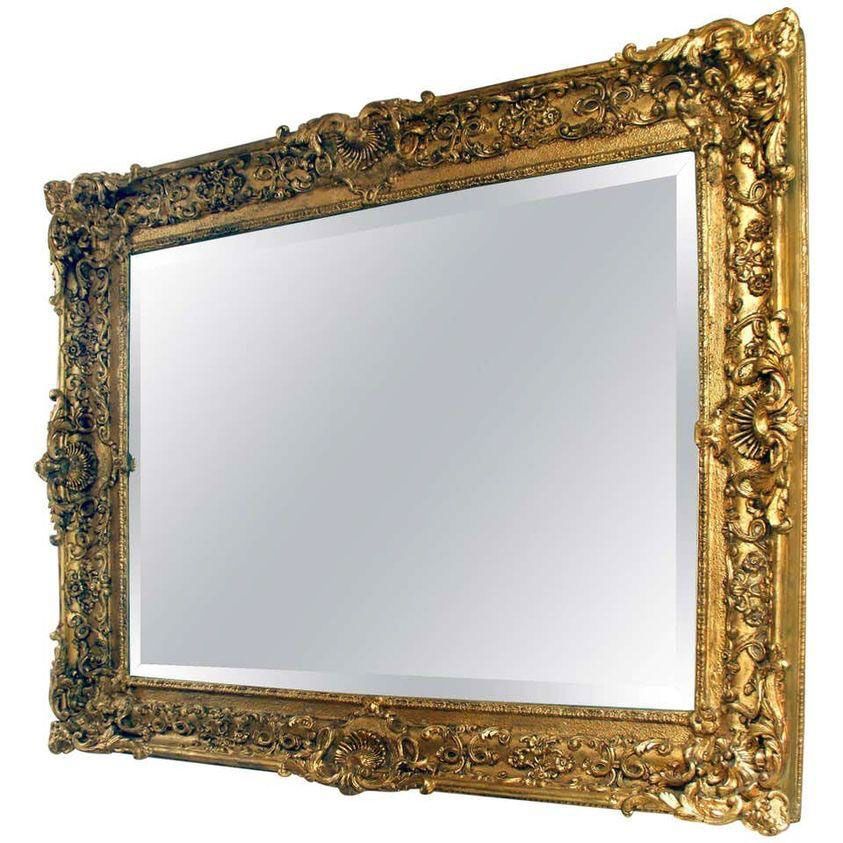 Credit the reduce, reuse and recycle Millennial generation for a resurgence in interest in antique and vintage mirrors.
There were 92 million Millennials who were born between 1981 and 1996 (ages 41 to 26), and they are hitting their stride in their careers. This group postponed buying homes about seven years later than prior generations, and in the last two years we've seen them enter the home buying market in droves. This self-expressive group craves a home that is personal, intimate, and is meant to be well-lived. They look for statement pieces to maximize the minimalist look and what's on the wall is important.

What to look for in antique mirrors? The most valuable mirrors are in pristine condition with no cracks or oxidation; the mirror frame is real wood, ivory, silver, or tortoiseshell; and the backing is often made of real wood. The wood frame may be ornamental with gold gilding, but a true antique will not have a plastic frame. Look closely at the finish of the wood. Finishes were applied by hand, so the finish will not be uniform. The edges may be beveled, which means the edges are cut at an angle. Many mirrors were lost to breakage, so a mint condition antique mirror is a rarity.

From the 16th Century until 1835, mirrors were made with a mercury backing; up until 1940 manufacturers used silver and then transitioned to aluminum as a backing. Over time, oxidization of mercury and silver causes the backing to break down and you may see some tiny black spots or yellowing inside the glass. The glass may have some bubbles or appear wavy. (That's one trick to spot antique glass as it will have a wavy appearance when you look at it from the side.)

How to tell if a mirror is old? Mirrors made before 1850 have glass that reflects a yellow or gray color, while mirrors made after that have thinner glass that reflects white. Aluminum backed mirrors reflect true white. One trick dealers use is to place a white index card against the glass and see if the reflection and the card match. Inspect the frame carefully for manufacturer's marks; and for those attached to dressers, you may remove the backing and often the date made is on the back of the mirror.

What can I expect to spend on an antique or vintage mirror? A simple oak or mahogany framed wall mirror can be found for $89 to $200. Mirrors dating to the 1800s are priced upwards of $10,000 to $20,000.
Let there be light!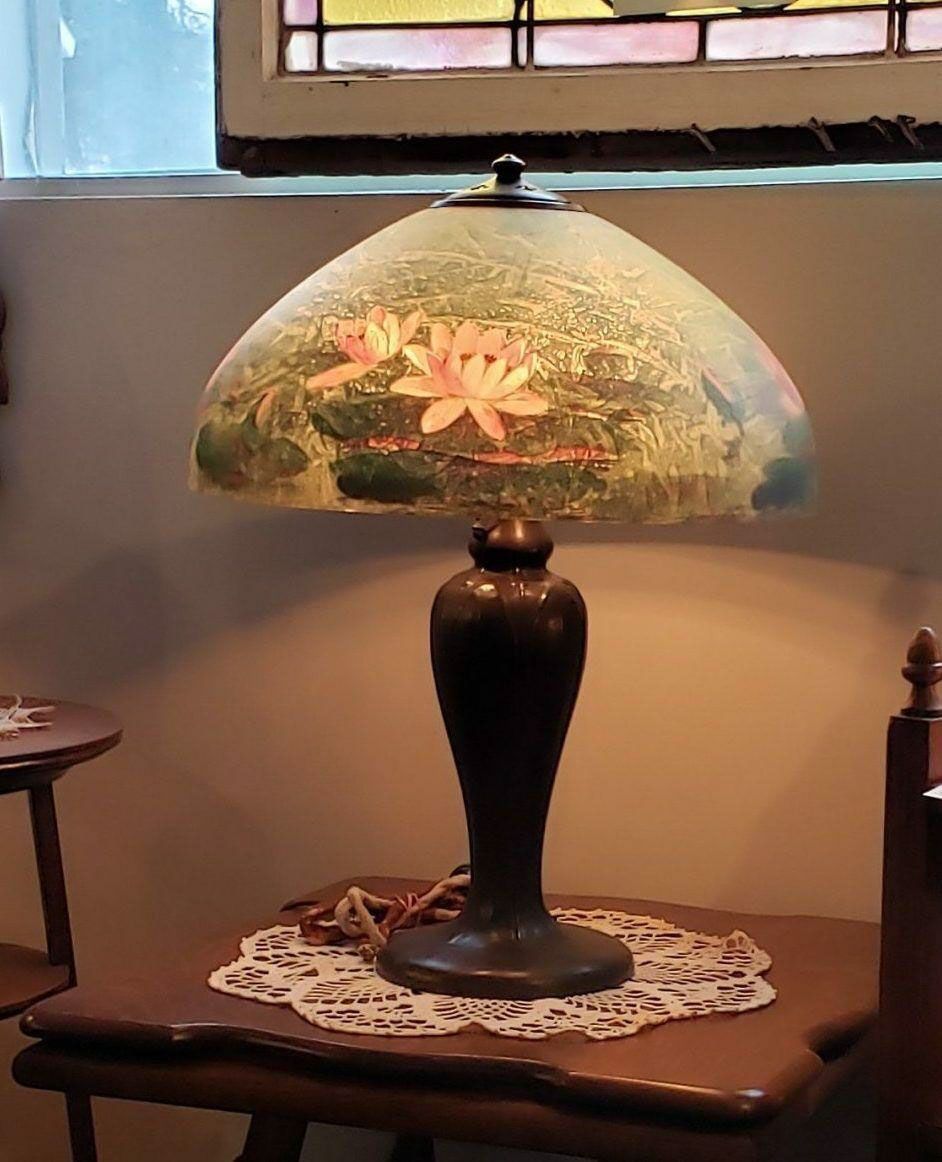 Since Thomas A. Edison produced the first commercially successful incandescent lamp in 1879, lamps have evolved to be statement pieces and works of metal and glass art. More than that, vintage lamps lend a unique aesthetic to your decor and can be valuable investments.

According to Invaluable, to be considered vintage, a general rule of thumb is the lamp has been made within the last 100 years, but not in the last twenty years. Lamps made in the last two decades are considered modern lighting. The value of a vintage lamp is largely determined by the maker or designer, the popularity of the period in which the lamp was designed (such as Art Deco or Mid-Century Modern), and original condition.

Vintage lamp connoisseurs prefer the lamp to be in original working condition with all or most of its original parts. Vintage lamp shades, especially those made with fiberglass, can become brittle over time and require extra care when handling. Cotton wrapped cords were used on lamps in the 1930s through the late 50s-early 60s, although some lamps have been rewired with reproduction cotton wrapped cords. Rewiring a vintage lamp is likely to increase its value and give you peace of mind if you plan to use the lamp regularly.

How can you tell if a lamp is valuable?
If the base is metal, lightly scratch it in an inconspicuous location to make sure it is not a painted less valuable metal. Check for solid bronze or brass by using a magnet as the magnet will not stick. Copper was occasionally used as a design element.
Look for lamps that have metal figural elements, geometric designs, blown glass, painted porcelain, slag glass, reverse painted glass, or stained glass, along with precious materials such as bone, ivory, jade, rose quartz, or pink tourmaline.
Carefully check stained glass to make sure it is not plastic. Glass will be cold to the touch, there may be hairline cracks in the glass, and it will be heavier. Stained glass is made with copper foiling; look for uniformity of lead lines and a smooth solder bead.
A manufacturer or designer label is likely found on the base, sometimes etched just below the cord at the base, and in modern lamps, it may be on the pull. Some of the most valuable designers include: Tiffany Studios, Pairpoint, Handel, Gustav Stickley, Frankart, Murano, Stiffel,Bradley and Hubbard, Fulper, Dirk Van Erp Studio, Edward Miller and Company, and Aladdin Industries.
Finally, don't forget the bulbs. A vintage Edison or early Weston bulb is a rare find, with a Edison currently retailing for $675-$1,100.
Eyes wide open. That's our look when we see market values for MCM furniture. Wowzer.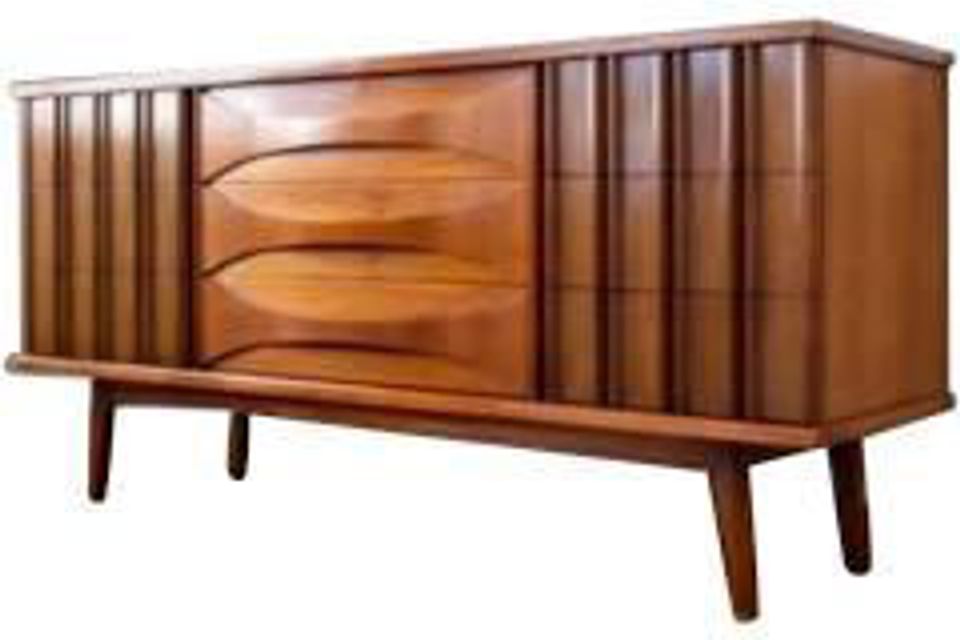 Sofas for $8,000 and a high boy dresser for $3,000! We are also seeing a trend of calling anything made in the 1950s MCM, which is not accurate and creates confusion. This week, we're going to explore mid-century modern (MCM) furniture and why we're seeing such crazy high valuations.

Modern design was developed in 1930 as a precursor to mid-century modern. Some use the term MCM to refer to any piece from the middle of the 20th century or from 1933 to 1965. However, the design of MCM came into its own in the post-war period or after WWII in 1945; and the official end to the MCM design era is 1975. Think of it as a design style rather than a specific decade. Just because it was made in 1950, it is not necessarily MCM.

Mid-century modern furniture harkens back to the necessity for smaller furniture to fit the tract-style, 800-square foot homes being built by the thousands to accommodate soldiers returning home after the war. It is also a function of scarcity of materials as a result of post-war rationing so less wood and upholstery was used for conservation purposes. The result was beautifully simplistic designs with either soft curves to mimic designs found in nature or a geometric shape for clean lines and sharp edges. Instead of upholstered skirts, sofas had exposed tapered legs so less material was needed.
Scandinavian design is the closest cousin to MCM, featuring minimalist design and clean lines, only the color palette is much lighter and airer with bright whites, and muted colors such as dusty pink and pastel blue, along with natural woods and lots of greenery. However, Hollywood Regency and Art Deco were also popular design trends during the MCM era.
Back to the origin for this post. Why are we seeing such high prices for MCM furniture now? Afterall, MCM furniture was often mass produced (remember those soldiers?), and heavily used veneer, formica, lucite, and cheaper fabrics like vinyl. It is important to note there are examples from high-end MCM manufactures where quality woods such as walnut, chrome, glass and aniline leather fabrics were used. There are several theories to explore.

One theory points to the cyclical nature of design popularity with renewed interest in a specific era about every 50 years, and this would coincide with the midpoint of the MCM design era. A second theory points to the near nomadic lifestyle of young adults today. Gone are the days when a couple purchased one house and remained in it for the duration of their married life. Today, young people often relocate several times for careers and the smaller, lighter, mid-century modern furniture is an easier traveling companion and fits into the decor style of any region. We can also point to the Grandmillenials who grew up with their grandmother's MCM furniture and seek to recreate a much loved and comforting aesthetic. Finally, let's blame the pandemic. As supply shortages led to long wait times for new furniture, many turned to vintage furniture stores and local auction houses for purchases, which contributed to high demand and prices.

Are we likely to see a decrease in prices for MCM furniture in the near future? The short answer is no. Authentic mid-century modern furniture was produced by companies that are no longer in existence so there is a limited supply. While interior designers are predicting a turn toward richer hues in 2023 and a cozier look with multipurpose rooms, the versatile and graceful design of MCM is contributing to sustained strong demand.
It's never over until it's over; and in the world of interior design, let's just say it keeps evolving.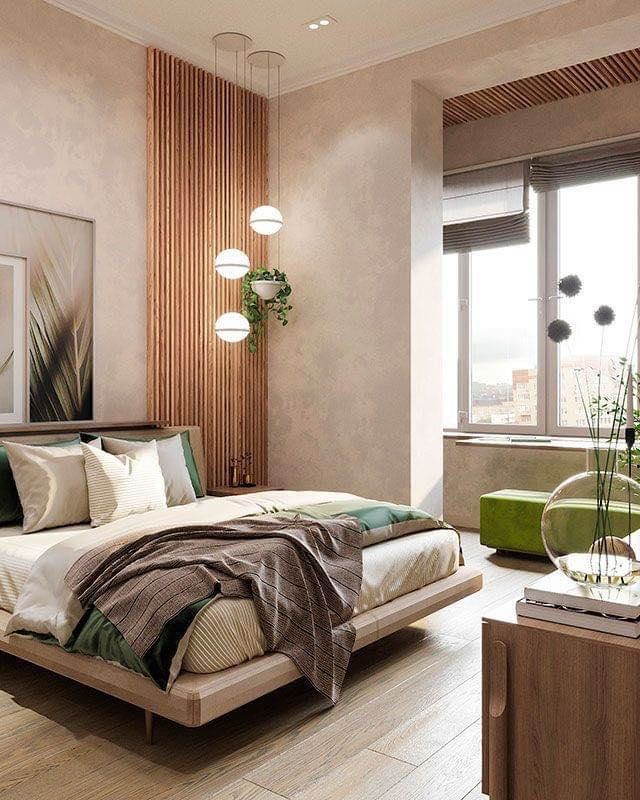 In a previous blog, we said it was our last on interior design styles; that is, until Joybird published research from Google Trends on the top interior design styles by region of the country. If you thought that Tennessee's top interior design style is Farmhouse, take a second guess. Recent research revealed that the most popular interior design style in Tennessee is Urban Modern.

What is Urban Modern design? In a nutshell, it is the marriage of modern and industrial design featuring a minimalist aesthetic and a softer industrial look. This design style is loosely adapted from contemporary lofts in large cities and industrial warehouses that have been renovated as living spaces.  When one considers that two out of three Tennesseans live in an urban area, along with the massive redevelopment of downtown skylines in Chattanooga, Nashville, and Memphis, it makes sense this design style has grown in popularity.

Just as a city is a melting pot of people and nationalities representing a host of cultures,  Urban Modern is distinguished by its fluidity. It can be the softer, less structured side of industrial mixed with mid-century modern furniture, vintage elements, and contemporary accents. The vibe of Uban Modern is a comfortable space in which to escape hectic city life.
Imagine a renovated warehouse space or loft with its open spaces, lots of natural light with floor-to-ceiling windows and accent walls of exposed brick and natural wood, along with creative uses of metal in railings and simple hanging pendant lights.

Urban Modern takes full advantage of cool colors to evoke relaxation and calm. Cool neutral colors such as gray, taupe and ivory with blue undertones subtly wash through the entire open space to create continuity with pops of green, blue, and purple colors in accent pieces such as a statement chair or pillows. Fabrics are selected for their ability to convey comfort, with velvet, cotton, and linen with clean and simple designs taking center stage in upholstery with shapes of couches and chairs reminiscent of mid-century modern curved designs. Draperies are non-fussy with tailored floor-to-ceiling fabrics that add a finishing touch to windows.

The allure of natural materials extends to the floor, where jute, seagrass, or wool are soft underfoot and will complement the upholstery in your couch or chair.

Urban Modern is meant to provide the family with an oasis from the outside world, so one must be cautious not to select a monotone look that says "don't touch me." The best part is you can spend Saturday afternoons scouring vintage stores for perfect pieces to complement your modern style.
Let's talk about collectible nutcrackers!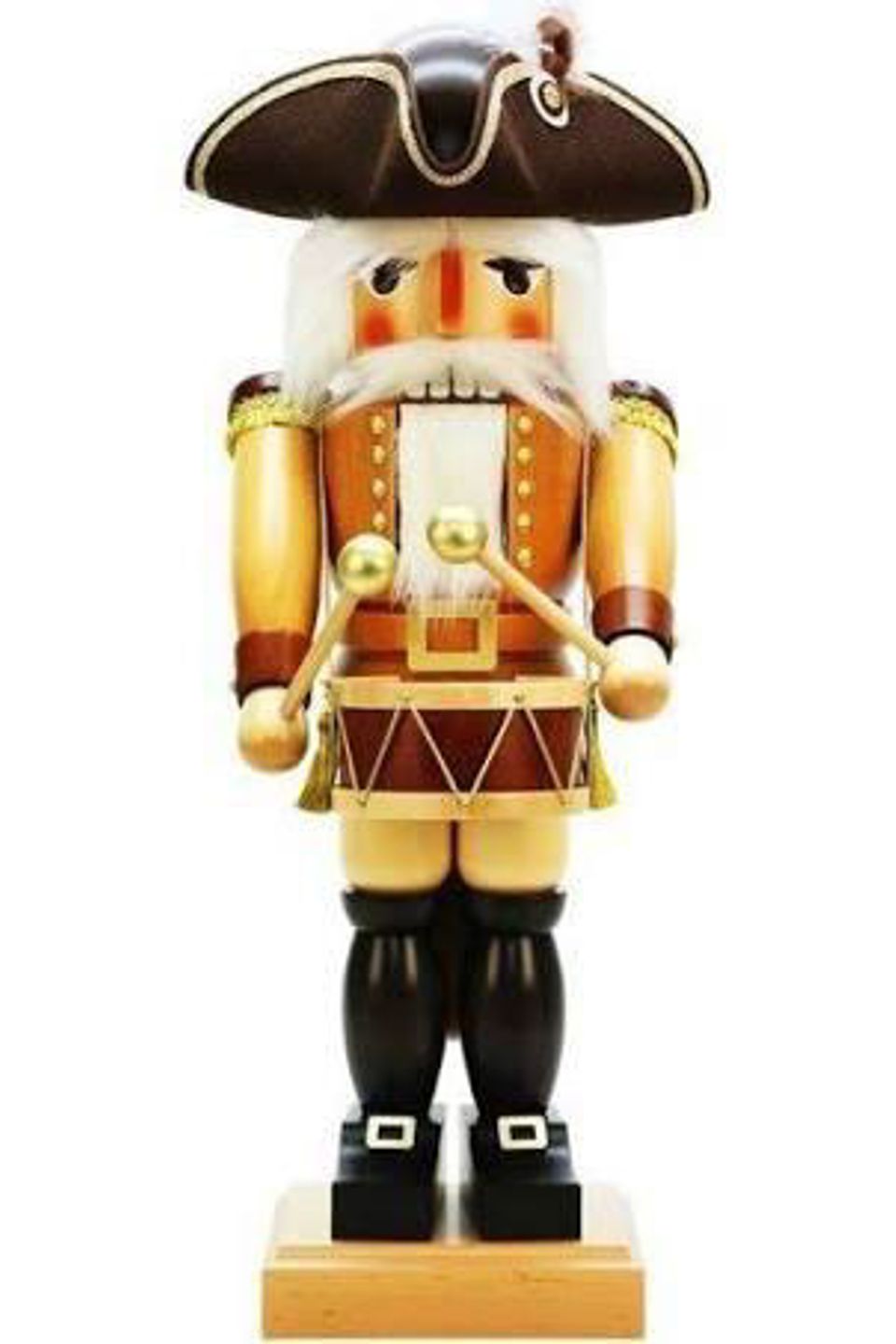 Christmas decorating is in full swing with many of us skipping over fall and delightfully hauling out boxes of treasured figurines, ornaments, and nativities. For me, Christmas decorating is not done until the nutcrackers are in their place of honor. **There is something magical about those whimsical, colorful and stoic soldiers who stand ready to break the toughest shell and offer the tender nut meat inside.

Did you know, according to German folklore, nutcrackers are thought to represent good fortune and strength, bringing good luck to the family and guarding the home against danger? The nutcracker's powerful jaws and teeth are likened to a guard dog warding away evil spirits.

While nutcrackers started as a kitchen tool with the first wooden nutcracker consisting of two pieces of carved wood held together by a leather strap or piece of metal, by the 15th and 16th century, elaborate designs were produced by woodcarvers in France and England for royalty and wealthy citizens. By the 18th and 19th century, nutcrackers produced in Austria, Switzerland and northern Italy were carved in the likeness of animals and humans. In the 1800s, standing painted examples in the form of kings and soldiers were produced in Germany, and in 1872 Wilhelm Fuchtner, known as the father of the nutcracker, commercially produced the examples we recognize today.

Popularity of the nutcracker soared when Russian composer Pyotr Ilyich Tchaikovsky debuted his ballet "The Nutcracker" in 1892 and again when American servicemen who had been stationed in Germany brought home nutcrackers to women and children as souvenirs. The Nutcracker debuted in 1944 with the San Francisco ballet and became an American tradition with George Ballanchine's production by the New York City Ballet in 1954.

Collectible nutcrackers are true works of art by master craftsmen. For example, the Steinbach company, which has been making nutcrackers for more than 200 years, shares that one nutcracker can involve up to 130 processes and take up to four years to finish. Each one goes through a rigorous cutting, shaping, hand turning, lathing, polishing, drilling, spraying, priming, carving, painting, and decorating amongst other processes.
What determines the value of a nutcracker? Much like any collectible, nutcrackers are valued based on the maker, material, rarity, and craftsmanship. Most nutcrackers were made from locally sourced wood, such as fruitwood, lignum vitae, maple, beech, and walnut, with boxwood favored due to its grain and ability to color uniformly. A few examples were produced in ivory, bone and porcelain, but are extremely rare. Also, early examples of toy soldier nutcrackers were given to children as toys and are hard to find in mint condition. Collectors highly prize the German nutcrackers from Christian Ulbricht, Erzgebirge-Palace and Simply Steinbach.

Collectible nutcrackers can range in price from $150 to $2,000 depending on age, size, maker, and if it is signed by the carver. An extra large vintage Christian Ulbricht nutcracker is selling for $950 to $1,300. Vintage Erzgebirge-Palace nutcrackers are listed at $500 to $621, and signed Simply Steinbach nutcrackers are listed between $600 to $2000.
We're wrapping up our series on design styles with Shabby Chic!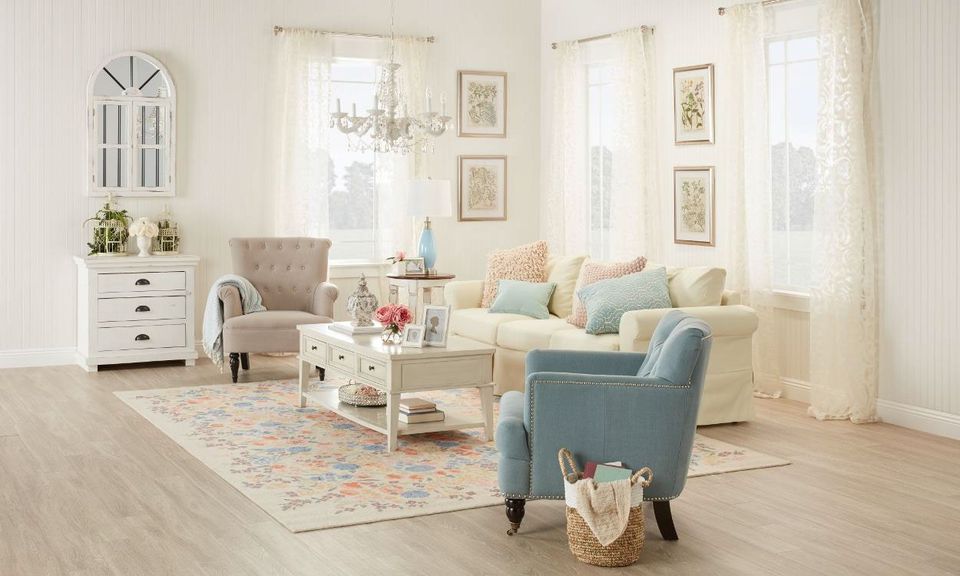 **This interior design style is a unicorn in that it has shifted and evolved with the tastes of its followers. While many think of Shabby Chic as a newer 20th Century design style, it actually originated in the 18th Century, but was not specifically identified by that unique term until the 1980s.

The 1980s marked a time when opulence was the design emphasis with sleek furniture lines, marble, and bright gold lamps and fixtures. This opulent design trend was not only out of mainstream Americans' budget, it did not fit well with an active household of children and pets. That's when London-born stylist Lauren Ashwell launched her brand, Shabby Chic Couture in 1989, and refined the identity and style known as Shabby Chic today. In a step that made Shabby Chic a household name, Ashwell partnered with major mass retailers such as Target to bring affordable products to everyday women.

Shabby Chic is often confused with French Country as they both have similar styles. Shabby Chic retained some of the opulence and glam of the 1980s, but infused an element of rustic charm with antique furniture or newer furniture that was made to look old by distressing. Think of it as leaning toward romantic bohemian with unconventional groupings such as an opulent gold gilded mirror over an antique or distressed hall table with a soft silk scarf draped over a lamp.

Shabby Chic is distinguished by its light and airy feel. The color palette is mostly neutral with white, cream, ivory, beige and soft gray for walls, upholstery and floors with soft pastels such as light or mint green, light yellow, pale pink, lavender, and light blue introduced as accent pieces or in pillows, scarves, and vintage accessories.

A hallmark of Shabby Chic is its love of natural patina. Furniture with its time-worn natural chipping, metals such as brass and silver that have oxidized over time, and ornate gold mirrors with gently worn edges lend a comfort that says this house is well loved. Sensual fabrics that call out to be touched such as silk scarves, lace curtains, and chenille pillows complete the look.

In a nod to its European heritage, furniture lines tend to be more graceful and curvaceous with cabriole legs and engraved flourishes. These vintage pieces pair well with newer furniture to complete a unique and comfortable cottage look.
Since it was officially coined four decades ago, Shabby Chic has evolved and is enjoying a resurgence brought about by our post-pandemic desire to make our homes cozy havens. In 2022, Shabby Chic has become more minimalist and less fussy in design with some of the opulent flourishes fading away. Colors remain neutral with white, ivory, and cream popular with pops of bolder colors and patterns infused. The beauty of this design style is that you can showcase your time worn antique and vintage furniture while accenting with unique finds from vintage stores.
If **you haven't thought of cut glass as table art, you haven't seen the beautiful and colorful prism effect of a vase or bowl in American Brilliant cut glass. **We can assure you that these drop dead gorgeous pieces will elevate your tablescape for the upcoming holiday season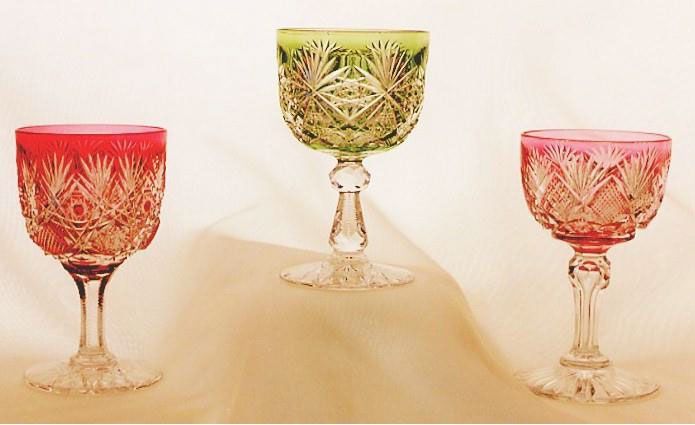 What is cut glass? It is glass that has been decorated entirely by hand using diamond or stone cutting wheels to carve intricate designs into the glass to create true works of art. It differs from pressed glass, which is made by pouring the molten liquid into a mold.

While cut glass can be traced to Egypt in 1,500 B.C., it wasn't until 1771 when German immigrant Henry William Stigel founded the American Flint Glass Manufactory in Manheim, PA that Americans were introduced to the opulence of cut glass. The early period was heavily influenced by the designs of the English, Irish, and continental patterns as the work was performed by craftsmen who immigrated to this country.

As America approached its 100th anniversary of its founding, American Brilliant cut glass came into its own as American craftsmen began producing designs unrivaled anywhere in the industry. This dominance was aided by the discovery of high grade silica, which produced a glass-making formula that was highly superior to the glass produced in Europe. This period of supreme craftsmanship lasted until World War I or roughly 1920.

The production of cut glass requires a formula consisting of 40 percent lead oxide, which softens the glass for cutting. Unfortunately, lead oxide was needed for the war effort and glass factories were left to use ingredients that did not produce the same superior results. That, combined with the austere financial times during the war, prompted many factories to close.
How to identify American brilliant cut glass: American Brilliant cut glass is considered crystal because of the lead content mentioned above. It has three characteristics that distinguish it from pressed glass: It is heavier in weight than the same size unleaded glass, it will produce a bell-like ring when tapped, and it will have sharper detail in the pattern and not smooth like pressed glass. (Run your finger over the pattern to feel the sharp edges.)

There were notable American manufacturers, including Dorflinger, Egginton, Hawkes, Hoare, Jewel, Libbey, Meriden, Sinclaire, and Tuthill. While many of the pieces were marked with an acid-etched logo or trademark, sadly there are hundreds of examples with no marking.

According to Collectors Weekly, Some of the most sought-after patterns are Wedgemere, Aztec, and Ellsmere by Libbey; Aberdeen by Jewel; Queens, Chrysanthemum, and Nautilus by Hawkes; Assyrian by Sinclaire; Poppy by Tuthill; Wheat by Hoare; and Russian and Comet by a number of companies. Shapes can also be considered rare, such as tea and coffee pots, table lamps, oil lamps, triple-ring lapidary neck decanters, cake plates, punch bowls, and whiskey bottles.
Values of American Brilliant cut glass are very strong. An Egginton 14" tray recently sold on eBay for $235; a Tuthill divided glass bowl for $79; an 8" star pattern bowl is listed on Chairish for $450; a small bedside table lamp for $1,400 on Etsy, and a J. Hoare jelly compote listed for $395, to name a few.

The American Cut Glass Association is a wealth of knowledge for collectors at cutglass.org. (Photo credit)