Let there be light!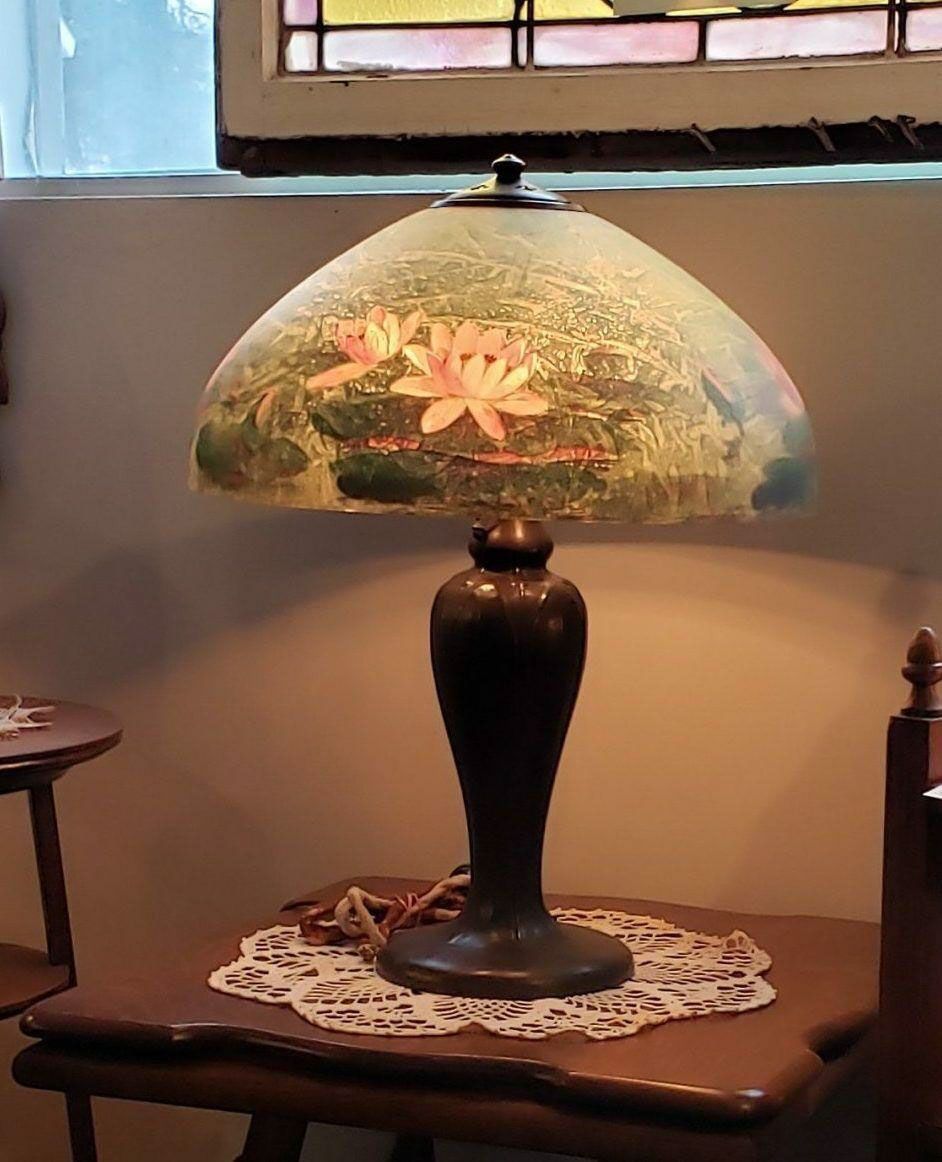 Since Thomas A. Edison produced the first commercially successful incandescent lamp in 1879, lamps have evolved to be statement pieces and works of metal and glass art. More than that, vintage lamps lend a unique aesthetic to your decor and can be valuable investments.

According to Invaluable, to be considered vintage, a general rule of thumb is the lamp has been made within the last 100 years, but not in the last twenty years. Lamps made in the last two decades are considered modern lighting. The value of a vintage lamp is largely determined by the maker or designer, the popularity of the period in which the lamp was designed (such as Art Deco or Mid-Century Modern), and original condition.

Vintage lamp connoisseurs prefer the lamp to be in original working condition with all or most of its original parts. Vintage lamp shades, especially those made with fiberglass, can become brittle over time and require extra care when handling. Cotton wrapped cords were used on lamps in the 1930s through the late 50s-early 60s, although some lamps have been rewired with reproduction cotton wrapped cords. Rewiring a vintage lamp is likely to increase its value and give you peace of mind if you plan to use the lamp regularly.

How can you tell if a lamp is valuable?
If the base is metal, lightly scratch it in an inconspicuous location to make sure it is not a painted less valuable metal. Check for solid bronze or brass by using a magnet as the magnet will not stick. Copper was occasionally used as a design element.
Look for lamps that have metal figural elements, geometric designs, blown glass, painted porcelain, slag glass, reverse painted glass, or stained glass, along with precious materials such as bone, ivory, jade, rose quartz, or pink tourmaline.
Carefully check stained glass to make sure it is not plastic. Glass will be cold to the touch, there may be hairline cracks in the glass, and it will be heavier. Stained glass is made with copper foiling; look for uniformity of lead lines and a smooth solder bead.
A manufacturer or designer label is likely found on the base, sometimes etched just below the cord at the base, and in modern lamps, it may be on the pull. Some of the most valuable designers include: Tiffany Studios, Pairpoint, Handel, Gustav Stickley, Frankart, Murano, Stiffel,Bradley and Hubbard, Fulper, Dirk Van Erp Studio, Edward Miller and Company, and Aladdin Industries.
Finally, don't forget the bulbs. A vintage Edison or early Weston bulb is a rare find, with a Edison currently retailing for $675-$1,100.